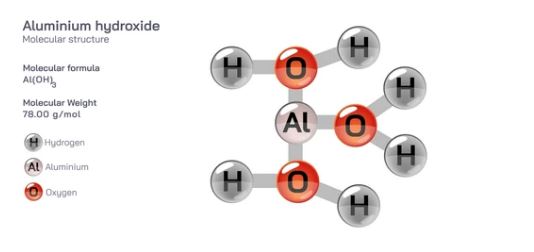 Mumbai Chemical Aluminum Hydroxide Supplier, Manufacturer, and Distributor in India
Monday, October 2, 2023
Category:
chemical industry
Aluminum Hydroxide, with its unique properties and multifaceted applications, has firmly established itself as a chemical of paramount importance in several industries worldwide. Mumbai Chemical, as India's premier supplier, manufacturer, and distributor of Aluminum Hydroxide, is at the forefront of this chemical revolution, serving not just the domestic markets but extending its reach to the bustling cities of the Middle East and other top global destinations.
---
CAS No: 21645-51-2
Formula: Al(OH)₃
---
Product Description
Aluminum Hydroxide, often referred to as hydrate of alumina, is a white crystalline powder. When heated, it loses water to give alumina, which is used in a multitude of applications. From flame retardants to antacids, Aluminum Hydroxide's applications are diverse and expansive.
---
Usage and Applications
Pharmaceuticals: Employed as an antacid under names like Alu-Cap, Aludrox, or Pepsamar.
Flame retardants: In both foams and solids.
Water Treatment: Acts as a raw material in the manufacture of other aluminum compounds – aluminum sulfate, aluminum chloride, zeolite, sodium aluminate, or activated alumina.
Ceramics: Used as a fire retardant resin filler in glass, ceramics, and composite materials.
---
Product Parameters
Grade Standard: Industrial, Pharmaceutical
Certification: ISO, SGS
Purity: 99.6%
Appearance: White Crystalline Powder
---
Specifications
We supply Aluminum Hydroxide in various particle sizes, from granular to fine powder, ensuring suitability for a plethora of applications.
---
Our Advantages
Broad Spectrum: Diverse grades to cater to multiple industries.
Commitment: We prioritize quality and timely delivery.
Technical Support: Offering expert guidance and solutions.
---
Production Capacity
With a sprawling facility equipped with the latest machinery, our annual production reaches tons, ensuring we never fall short of fulfilling global demands.
---
Quality Control
Each batch undergoes stringent quality checks, reflecting our commitment to supply only the best Aluminum Hydroxide in the market.
---
Customization
We understand diverse needs and offer tailored solutions in terms of particle size, packaging, and other specific requirements.
---
Company Info
Positioned strategically in Mumbai, the commercial hub of India, Mumbai Chemical emerges as an epitome of excellence in the chemical industry. Our legacy spans years of dedicated service and supply of top-quality chemicals to varied industries.
---
Packing
Aluminum Hydroxide is available in:
25 kg bags
50 kg drums
Bulk quantities as per requirements
---
Physical Properties
Density: 2.42 g/cm³
Melting Point: 300°C (572°F; decomposes)
Solubility: Insoluble in water, soluble in acids and alkalis.
---
Storage
Keep in a cool, dry place. Ensure the container is sealed to prevent moisture ingress and contamination.
---
Quality Inspection
Our state-of-the-art laboratory, armed with modern equipment, ensures every batch aligns with international standards.
---
Plant Area
Our expansive plant, with dedicated sections for production, quality control, research, and development, embodies efficiency and innovation.
---
Terms of Payment & Quotation
Flexible payment methods tailored to cater to diverse clientele. Competitive pricing models ensure value for every penny spent.
---
Nearest Port
Mumbai Port – ensuring swift logistics and prompt deliveries.
---
Import & Export Mode
Mumbai Chemical's presence resonates globally. Our robust distribution channels span across Middle Eastern cities, including Dubai, Abu Dhabi, Riyadh, Manama, Muscat, and globally in metropolitans like London, Paris, New York, Tokyo, Sydney, and more.
---
In the dynamic world of chemical supply, manufacturing, and distribution, Mumbai Chemical stands tall, driven by its relentless pursuit of excellence. As leaders in the supply of Aluminum Hydroxide, our vision is clear – to offer unparalleled quality and service, forging lasting relationships and paving the path for sustainable growth. If you're looking for a trusted partner in your endeavors, look no further.
For business collaborations, inquiries, or any further information, don't hesitate to reach us at mail@mumbaichemical.com. Your growth is our commitment.