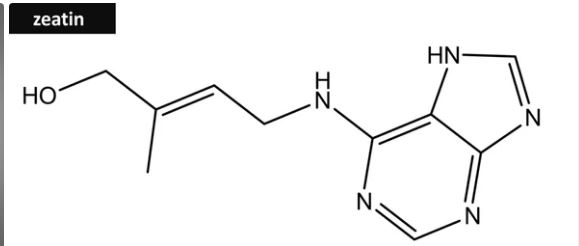 Mumbai Chemical: The Unrivalled Pioneer in Zeatin Distribution and Production in india
Tuesday, September 26, 2023
Category:
chemical industry
The heart of India, Mumbai, beats to the rhythm of business, innovation, and relentless drive. At the heart of this vibrant city, stands Mumbai Chemical, a titan in the world of specialized chemicals. Our latest offering, Zeatin, is not just a product but a testament to our commitment to excellence, reliability, and progression.
CAS No:
1637-39-4
Formula:
C10H13N5O
Product Description
Zeatin, a cytokinin type plant growth regulator, plays a vital role in promoting cell division in plant tissues. Extracted meticulously, this powerful chemical compound boosts plant growth and has an array of applications that transcend borders.
Usage & Application
Agriculture: Enhances crop yield by promoting growth and delaying senescence in plants.
Cosmetics: Known to exhibit anti-aging properties, leading to its inclusion in various skincare products.
Research: A focal point in plant biology studies due to its growth-promoting properties.
Product Parameters & Specifications
Grade Standard: Agricultural Grade, Cosmetic Grade
Certification: ISO 22000, ISO 14001, OHSAS 18001
Purity: 98% and above
Appearance: White to off-white crystalline powder
Our Advantages
Worldwide Distribution: From the mesmerizing beaches of Dubai to the hustle of New York, our footprint is prominent in the top cities of the Middle East and globally.
Legacy of Excellence: Our unparalleled expertise in chemical manufacturing places us on an elite pedestal.
Eco-Conscious: Pioneers in introducing sustainable production methodologies.
Production Capacity
Equipped with the finest infrastructure, Mumbai Chemical stands ready to meet the escalating demand for Zeatin, domestically and globally.
Quality Control
Our dedication to maintaining the highest standards is unwavering, ensuring that every ounce of Zeatin aligns with international benchmarks.
Customization
Understanding the unique requirements of our clientele, we proudly offer tailored solutions to match.
Company Info
Steered by visionary leadership, Mumbai Chemical's journey is one of unwavering commitment, innovation, and a quest to remain the best in the chemical universe.
Packing
With precision and care, Zeatin is packed, ensuring its sanctity remains uncompromised, regardless of its global destination.
Physical Properties
Melting Point: 208-210°C
Solubility: Soluble in water, ethanol, and methanol
Storage
Zeatin demands a cool, dark, and moisture-free environment for optimal longevity.
Quality Inspection
Adherence to quality is non-negotiable. Every batch passes through rigorous testing protocols ensuring world-class standards.
Plant Area
Our sprawling facility, equipped with modern machinery and technology, signifies our unyielding commitment to lead the chemical industry.
Terms of Payment & Quotation
Our payment protocols are transparent, uncomplicated, and framed with our partners' utmost convenience in mind.
Nearest Port
A stone's throw from the strategic Mumbai Port, our location ensures swift and efficient shipments.
Import & Export Mode
Endowed with an adept logistics wing, we guarantee timely and efficient deliveries, be it inbound or outbound.
The journey of Mumbai Chemical, especially in the realm of Zeatin, is not just about producing chemicals, it's about crafting legacies. With every grain of Zeatin, we don't just offer a product; we offer a promise, a commitment, and a vision for a greener, more prosperous future.
For exclusive collaborations, inquiries, and orders, do get in touch at: Email: mail@mumbaichemical.com.