Degreaser for Kitchen Chimney
Mumbai Chemicals is one of the most reputed manufacturers of Degreaser for Kitchen Chimney. Our Degreaser for kitchen chimney consists of specially formulated ingredients. Our Degreaser for Kitchen Chimney cleans the Kitchen Chimney completely and leaves very little to no grease and oil left in the kitchen chimney.
Kitchen Chimneys' built up grease and oil and dirt very easily needs to be completely removed in order for the chimney to work efficiently. For this purpose Mumbai Chemicals manufacturers RXSOL brand Degreaser for Kitchen Chimney which has been reviewed and appreciated a lot by our customers. For so long, to be accurate since 25 years our degreaser for the Marine sector, or Degreaser for the Household sector has been updated and revised.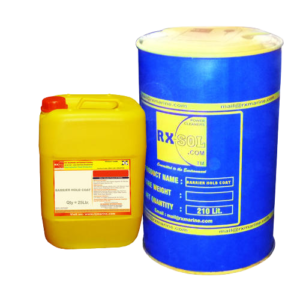 Some other Degreasers from Our Factory
CTC VOLC CLEANER: A specially formulated degreaser chemical which is used widely by our customers in the marine chemical field.
OIL SPILL DISPERSANT: With the increase in the demand for marine chemicals, the demand for Oil Spill Dispersant has also increased a lot. It is a special emulsifier that when used in small amounts, separates the oil from water in no time.
OIL GREASE REMOVER: Another Degreaser chemical that removes the grease and oil very effectively.
BIOSOL CLEANER: A nature friendly degreaser that has been in high demand in the marine sector.
Mumbai Chemicals is proud to say that despite the large competition in the marine sector for degreasers and other emulsifiers, we have gladly held one of the top ranks in the marine sector for degreasers cleaner chemicals.
Contact Us for Degreaser for Kitchen Chimney
Mail Us At: mumbaichems@gmail.com
Call Us: +91 9322594669
Also view Article on Degreaser Chemicals Manufacturers, Exporter, Distributor, Suppliers in Mumbai India
Also view Article on Demulsifier and Emulsion Breaker Manufacturers, Exporter, Distributor, Supplier in Mumbai India
Also view Article on OSD|Oil Spill Dispersant Manufacturers, Exporter, Distributor, Suppliers in Mumbai India
Also view Article on Degreaser Manufacturers and Suppliers in Dubai, Fujairah, Sharjah