Full Face Mask Respirator in Mumbai
Monday, April 12, 2021
Category:
Uncategorized
Full face mask respirator in Mumbai
Get the best Full Face Mask Respirator in Mumbai. We are dealers and suppliers of one of the best qualities of full face mask respirators in Mumbai. We are also trying to provide the best price for a full-face mask respirator in Mumbai. Full face mask respirators are very important and useful as they do not allow harmful gases such as ammonia and hydrogen sulphide to enter your nose. These masks come with different types of cartridges that are different for different gases but we are selling a Multi-gas cartridge that is compatible with the masks. You will come to know about each and everything now.
Some full-face mask respirators that we deal in
We are dealing in face masks that are light and easy to use. One of the most demanded full face mask respirators that we deal in is V-667-MT. We are also dealing in the cartridges that are compatible with this face mask. These cartridges are V-776-ABEK2 Multi-Gas Cartridge and V-7700 A2 Cartridge.
Why Choose Us for Shipping related products?
Do not hesitate to contact us to know the price of any of the ship safety equipment including chemical suits, full face mask respirators and its cartridge and other items required in the shipping line. We are working in this field for more than 25 years and have a lot of knowledge about the ship requirements. Always our final aim is to serve the ships and to get the best items for it.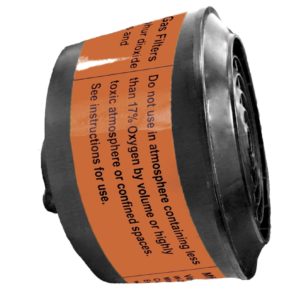 Contact Us
For any inquiry, mail us at: mumbaichems@gmail.com
We will be more than happy to assist you.
Request for Quote and Get Heavy Discount on Price