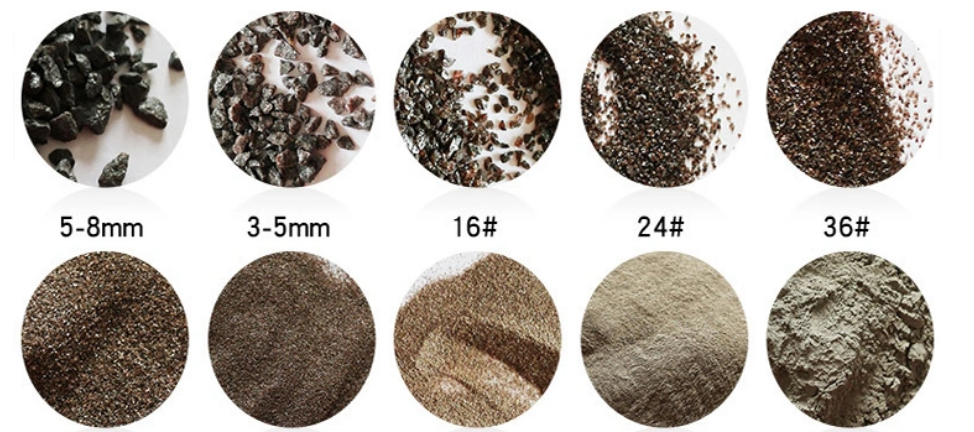 Your Trusted Supplier and Manufacturer of Aluminum Oxide in Mumbai, India
Tuesday, May 23, 2023
Category:
chemical industry
 Welcome to Mumbai Chemical, your reliable supplier and manufacturer of high-quality aluminum oxide in Mumbai, India. With a strong commitment to excellence, we take pride in delivering top-notch products that cater to the diverse needs of our customers not only in Mumbai but also across India and globally.
CAS Number and Chemical Formula: The CAS number for aluminum oxide is 1344-28-1, and its chemical formula is Al2O3. It is a compound composed of aluminum and oxygen atoms, forming a strong and versatile material.
Product Description: At Mumbai Chemical, we offer superior quality aluminum oxide manufactured using advanced techniques and adhering to stringent quality standards. Our aluminum oxide is a white crystalline powder known for its high hardness, excellent thermal conductivity, and resistance to abrasion and corrosion. It is widely used in various industries due to its exceptional properties.
Usage and Applications: Aluminum oxide finds extensive usage and applications across multiple industries. Some common uses include:
Abrasives: It is widely used as an abrasive material in grinding wheels, sandpapers, and polishing applications.
Refractories: Aluminum oxide is an essential component in refractory materials used for lining furnaces, kilns, and other high-temperature applications.
Ceramics: It is a key ingredient in ceramic formulations, providing strength, durability, and heat resistance to ceramic products.
Catalysts: Aluminum oxide acts as a catalyst or catalyst support in various chemical reactions, including petroleum refining and chemical synthesis.
Electrical Insulation: It is used as an electrical insulator in applications that require high dielectric strength and thermal conductivity.
Product Parameters: Our aluminum oxide product meets stringent quality parameters to ensure its effectiveness and reliability. Some important product parameters include:
Particle Size Distribution: We offer a range of particle sizes to meet specific application requirements.
Purity: Our aluminum oxide exhibits high purity levels, ensuring minimal impurities and consistent performance.
Crystal Structure: Our aluminum oxide has a well-defined crystal structure, providing enhanced physical properties.
Our Advantages: When choosing Mumbai Chemical as your aluminum oxide supplier, you can expect numerous advantages, including:
Premium Quality: We prioritize quality and ensure that our aluminum oxide meets rigorous industry standards.
Advanced Manufacturing Techniques: Our state-of-the-art manufacturing facility utilizes advanced techniques to produce high-grade aluminum oxide efficiently.
Wide Range of Applications: We understand the diverse needs of our customers and provide aluminum oxide that caters to a wide range of industries and applications.
Technical Expertise: Our team of experts possesses in-depth knowledge and experience in the field of chemical manufacturing, ensuring reliable technical support and assistance.
Timely Delivery: With our efficient logistics network, we ensure timely delivery of aluminum oxide to customers in Mumbai, across India, and globally.
Company Information: Mumbai Chemical is a reputable company based in Mumbai, India, specializing in the production and supply of chemicals, including aluminum oxide. We have gained recognition for our commitment to quality, reliability, and customer satisfaction. With years of experience and expertise, we have become a trusted partner for businesses in various industries.
Packing and Plant Area: To ensure safe transportation and storage, our aluminum oxide is meticulously packed using high-quality materials that maintain its integrity. Our manufacturing plant is equipped with advanced machinery and adheres to strict quality control measures to ensure the production of superior products.
Terms of Payment and Nearest Port: We offer flexible terms of payment to facilitate smooth transactions with our customers. Additionally, being located in Mumbai, we have easy access to major ports, ensuring efficient logistics and timely delivery of our products.
Import/Export Mode: Mumbai Chemical operates on both import and export modes, enabling us to serve customers worldwide. We have established a strong presence not only in Mumbai but also in other top cities across India and around the world, allowing us to meet the growing demand for aluminum oxide in various regions.
 Mumbai Chemical as your reliable aluminum oxide supplier and manufacturer, you can expect superior quality, exceptional service, and a trusted partner who understands your unique requirements. Our commitment to excellence and customer satisfaction sets us apart, making us the preferred choice for businesses in Mumbai, India, and beyond. Contact us today to discuss your aluminum oxide needs or inquire about our other high-quality chemical products.